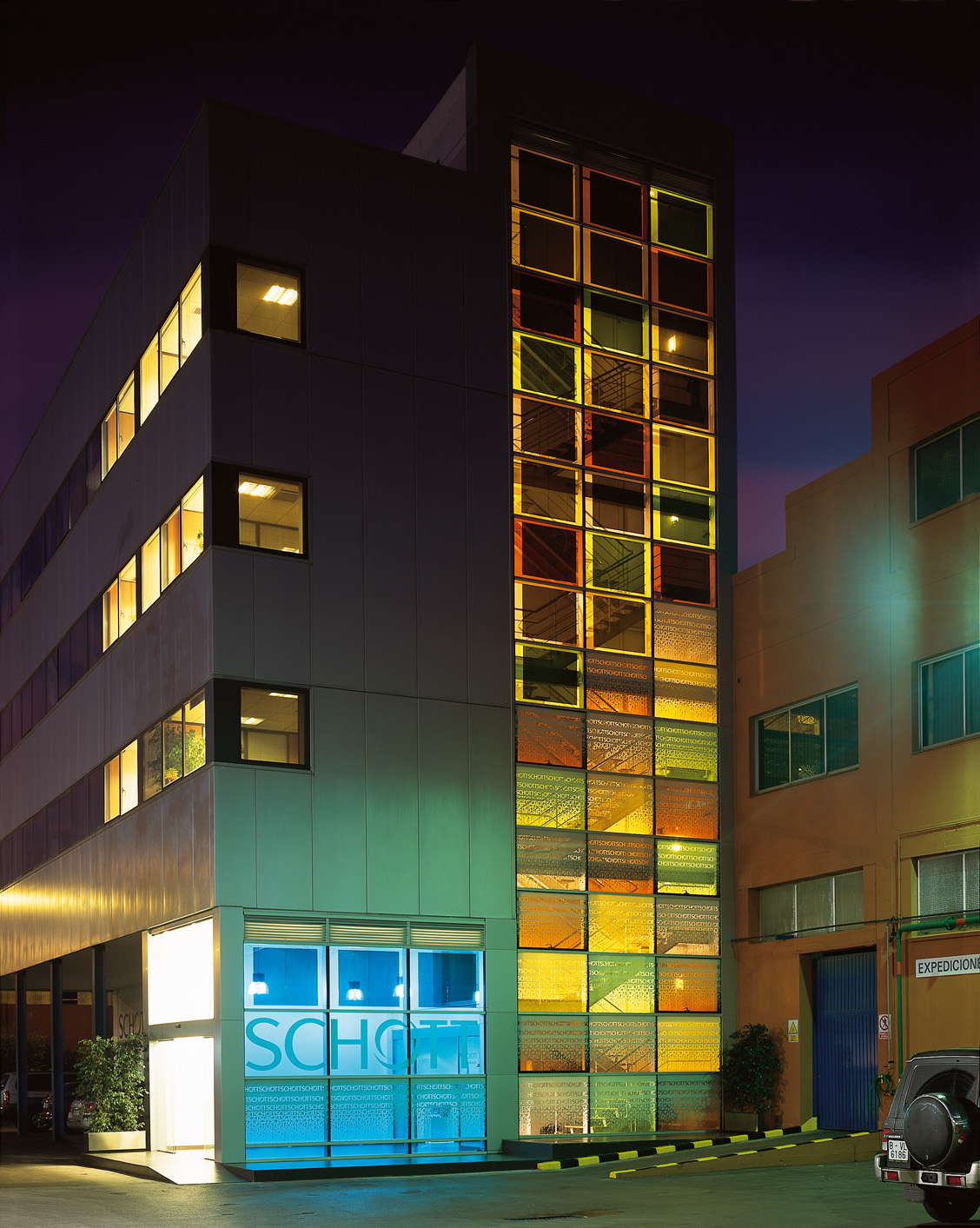 The Project SCHOTT Iberica Solar Façade, result of the collaboration between SCHOTT SOLAR and CISOL, is based on a integrated concept under three main objectives: Development of the innovative PV panel ASI THRU Color , its integration into a global façade concept and the analysis and optimization of the building as a whole.

CISOL received the Environmental Award 2006 by the Catalan Government for this project within the category Sustainability in Buildings.

The project has been finalist of the Catalunya Construction Award 2006 and has received an honorable mention at the EUROPEAN AWARD Building-Integrated Solar Technology 2008.